Hojdavak MAXI is a textile hammock for adults and adolescents manufactured in the Czech Republic to our own design. Thanks to a small pillow, you can have a comfortable lie-down, read a book, or otherwise relax at your leisure.
To make the product, we use a quality fabric made of 100% polyester with a water-repellent finish. All other components are outsourced or purchased from Czech suppliers. By purchasing this product, you are helping the development of sheltered workshops.
The Hojdavak MAXI hammock is intended for rocking, sitting and lying down - its maximum bearing capacity is 120kg.
INSTRUCTION FOR USE:

HERE 
You can choose between white and black rope.
Each pack contains:
- hammock sling - 100% polyester with a water-repellent finish
- 140 x 40 cm felt sheet - to be put into the hammock "pocket"
- 80cm spacing bar made of hard beech wood
- Two 40cm suspension bars made of hard beech wood
- Snap hook
- Polypropylene rope with a core, 7mm in diameter
- Pillow (30x50cm) with a zipped pillowcase
- Instructions for use
- Non-woven textile case
Where to hang your hammock?
For adolescents, it is recommended to hang the hammock in their room or in the living room where the family spends most of its time. The garden is also a good place to suspend your hammock (on a tree), as well as any terrace or loggia. To cut a long story short, any resting place you fancy.
Maintenance
To make your hammock last, take care of it according to the Instructions for use. If your hammock is used out of doors, protect it from rain and extreme weather.
Select your suspension system HERE.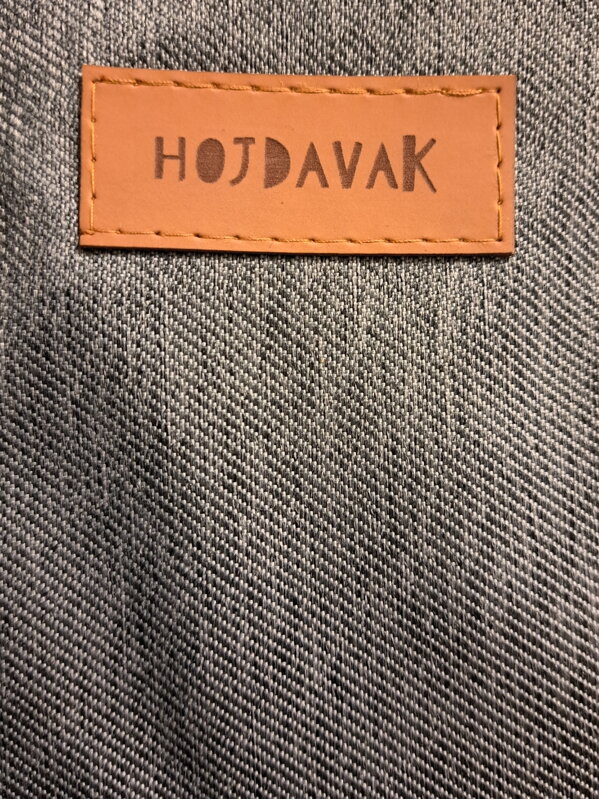 HOJDAVAK MAXI grey - a water-repellent finish