The portable audio speaker creates a great atmosphere for calming down and falling asleep thanks to its hums and relaxing sounds.
LOCATION
Hang the HOJDAVAK BABY on the crossbar of the cradle using a silicone buckle or on a cot, stroller. It can even just be placed near the place where the baby falls asleep.
MAIN FUNCTION
You can switch 10 types of sleep sounds - 5 levels of volume. Integrated warm light to create a pleasant atmosphere. Option to set for continuous play for 60 or 120 min.
10 INTEGRATED SOUNDS
- White noise
- pink noise
- heartbeat
- relaxing music
- piano music
- the sound of a storm
- the sound of burning wood
- the sound of a frog
- spring stream
- the sound of waves
PACKAGE CONTENTS
- portable speaker
- USB power cable
- instructions for use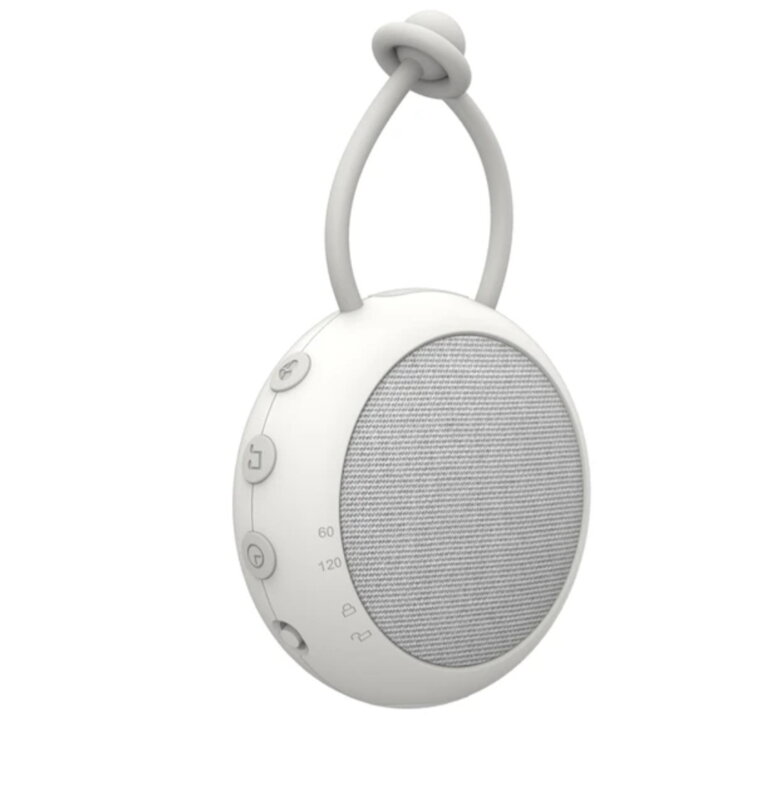 Speaker with noises and relaxing music for quick sleep